Galerida cristata
Crested Lark, Tofslärka, Toplærke page 1/2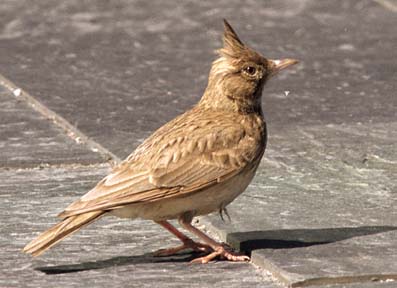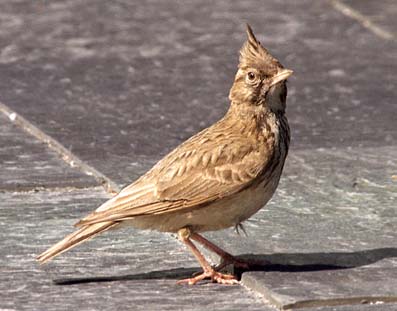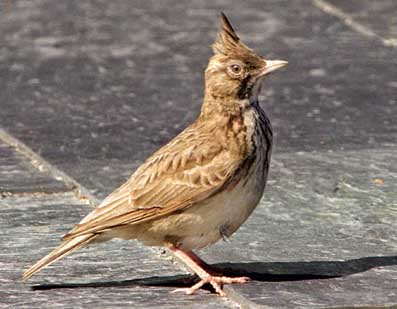 Next year they may very well be history in Denmark. One of the small handfull of breeding Crested Larks (Galerida cristata) left in Scandinavia is standing at the harbour of Hirtshals, north western Denmark, on a sunny Friday, May 17. 2002.

(Last breeding records in Norway 1972, and Sweden 1989). Birds of The Western Palearctic.