Remiz pendulinus

Eurasian Penduline Tit, Pungmes, Pungmejse

If there are any wonders in this world surely the Penduline Titís nest is one of them.
| | | |
| --- | --- | --- |
| | | |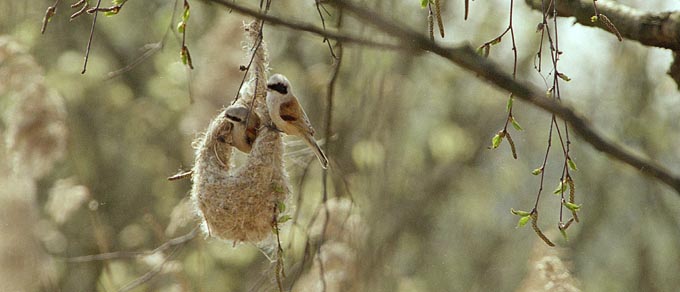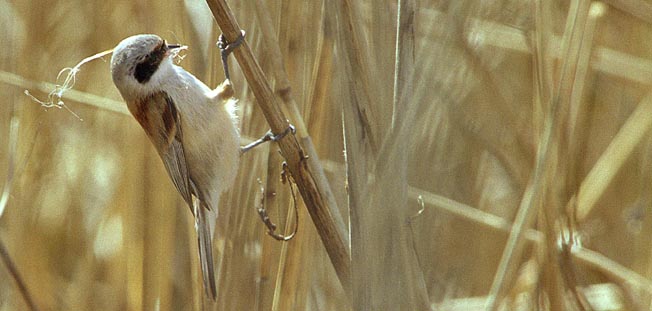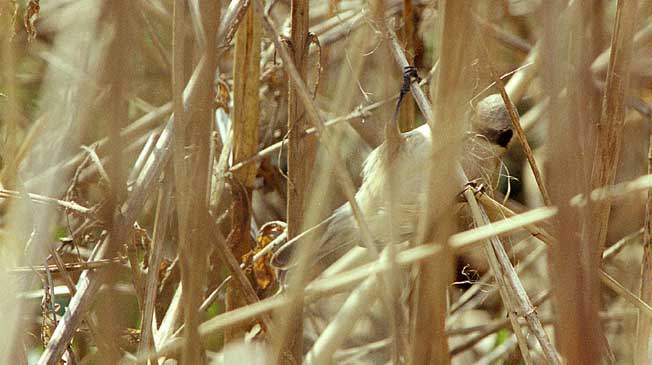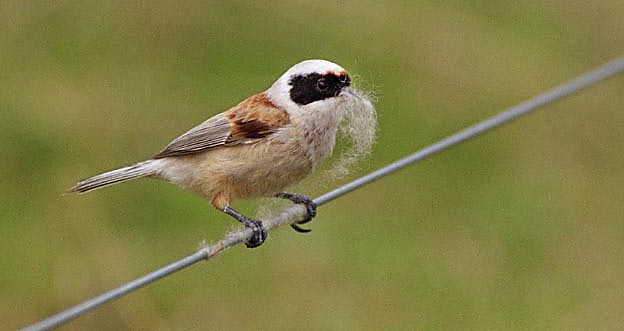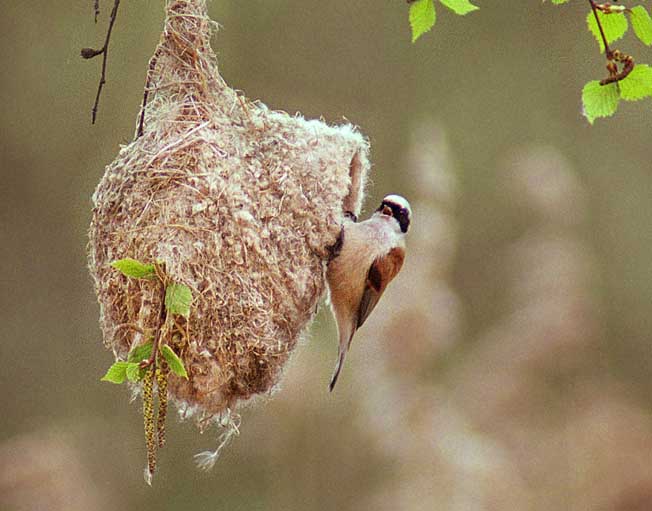 Eurasian penduline Tit busy nesting in the outskirts of Copenhagen in the days from the 21. of April with the lover and last photo taken on Sunday, April 28. 2002. ( The picture of the bird picking tufts of wool from a wire fence is from April 2001). There are approximately 150 couples of Eurasian Penduline Tits breeding in Denmark. Please note the size of the Great Tit in the upper right corner disturbing the peace of the site.